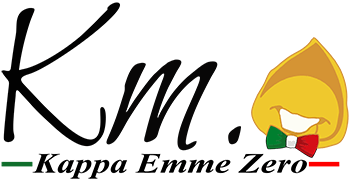 Macchine formatrici per paste ripiene
SINGLE SHEET RAVIOLATRICE MAC 20
A new patented multifunction modular machine for fresh pasta equipped with a cylindrical kneading tank for the production of short pasta that is ejected in over 400 shapes. Equipped with a cutter knife, this product is ideal for the catering industries, hotels and small craft shops.
Completely dismountable, washable and can be even sanitized in the dishwasher.
MAC-20, using the application of the "ravioli machine" module, produces single sheet ravioli. The mould is interchangeable and it is equipped with a hydraulic stuffing system.
The filling, soft or hard, is ejected either continuously or in portions, thanks to a rod that dose it.
This process allows the production of many typical regional high-gastronomy shapes as if they were "handmade 11".
lt is built in compliance with current regulations.
PRODUCTION CHARACTERISTICS
Drawn short pasta (standard shape)
20-25 Kg/h
Single sheet ravioli
30-80 Kg/h
TECHNICAL CHARACTERISTICS
Power
3 Kw
Power supply
Three-Phase 400V 50Hz
Size (mm)
1065x1340x2200
Weight
280 Kg
Self-standing machine on wheels
13/15 Kg kneading tank capacity
Drawing group with cutter knife for short pasta
Patented "Raviolatrice" module
Interchangeable mould for single sheet ravioli
The electrical panel with the control system is equipped with the necessary safety devices. lt is built according to the Machinery Directive 2006/42/EC and complete with the Electrical Panel Manual and use and maintenance instructions.