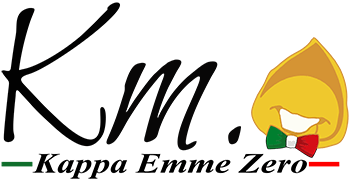 stuffed pasta automatic forming machinery
Modular panel static dryer
Static dryer with modular panels suitable for drying fresh pasta or for drying extruded short pasta, regional pasta, long pasta, nested or flat rolled pasta. It is an essential machine for both small artisan pasta factories and large-scale industrial productions. Automatic system to manage the drying cycle via PLC with the possibility of memorising one's own drying recipes and then reusing them according to the pasta shape to be dried.
All models are equipped with large ventilation coils, forced air exchange device, temperature and relative humidity sensor inside the drying chamber.
Each chamber is able to contain 1 (ESM1) or 2 (ESM2) trolleys, each trolley has a capacity of 25/27 trays depending on the model.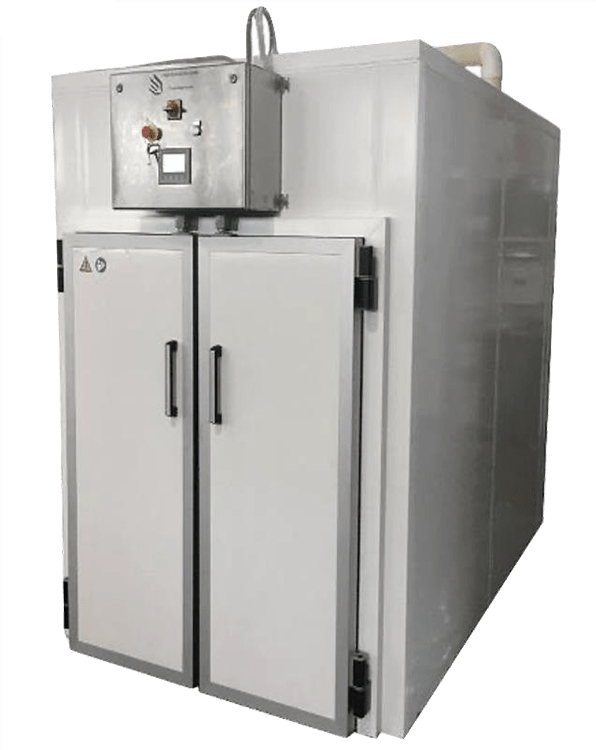 ES1
Dimensions (in cm)
Cm 167x85x 226 h
Amount of pasta
Kg 100
No. of trolleys
01
No. of trays
27
Installed voltage
KW 3,4
ES2
Dimensioni
167x145x226 h
Amount of pasta
Km 200
No. of trolleys
02
No. of trays
54
Installed voltage
KW 6,4
Main construction features:
55 mm high trays in food-grade plastic or wood are NOT INCLUDED in this offer.
Quick-connect modular panels made of white pre-painted steel sheet, insulation in high-density polyurethane foam for a uniform thermal seal.
Panels are 60 mm thick so as to ensure correct operation with a maximum temperature of 60 °C.
ELECTRIC heat exchanger unit positioned in front of the fans.
Fans for air circulation and valves for the extraction of humid air controlled by an electric actuator.
Internal ventilation separation sheets in stainless steel supported by stainless steel profiles.
Perforated side sheets in stainless steel.
Shutters positioned on the top and electrically operated for air exchange. Humidity extractor. Electrical panel positioned on the machine made of a self-supporting structure with a door that can be opened using a key or tool.
On the door there are keys and digital displays for machine management with the following functions:
Management of all drives
Management of alarms with signalling
Management of thermoregulation for setting the temperature and humidity required for drying
Display of temperatures and respective set point