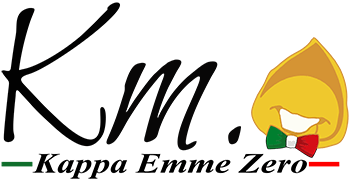 stuffed pasta automatic forming machinery
P03 and P05 INTEGREX EXTRUDER
WITH DOUBLE STAINLESS STEEL MIXER TANK

The extruders of the Penta INTEGREX line for the production of long and short drawn pasta and pasta sheets have a new concept of transferring the dough from the rear to the front tank.
This system means that production no longer has to stop to tip the rear mixing tank onto the front one. By simply pressing a button the dough will be transferred automatically thereby making it ideal for continuous cycle production.
Cleaning, sanitising and maintenance is easy due to the machine's simple and modern design.
The machine has an inverter to control and regulate production speeds. This allows a variable production capacity, as well as direct coupling with forming machines such as ravioli makers and automatic cutters.
It has a separate electrical panel with control panel on the machine. Electromechanical management can be incorporated upon request. The machine is built in full compliance with EU directives.
P03 INTEGREX TECHNICAL DATA
Die diameter
90
Kneading tank capacity
15/18 Kg
Hourly production (depending on the pasta shape)
30/25 Kg
Power
3 KW
Dimensions (in mm)
1010X1610X850
Weight
180 Kg
P05 INTEGREX TECHNICAL DATA
Die diameter
119
Kneading tank capacity
15/18 Kg
Hourly production (depending on the pasta shape)
50/35 Kg
Power
3,5 KW
Dimensions (in mm)
1010X1610X850
Weight
190 Kg
Base made of tubular stainless steel
Set of independent mixing tanks, made entirely of stainless steel, with external drive installed away from the dough mixing tank. Completely removable and washable mixing shafts for effective cleaning.
Rear tank with automatic opening for dough unloading into the front tank.
Extrusion unit and worm screw made of stainless steel, screw diameter 50. The extrusion cylinder is equipped with a cooling circuit with connections for connecting external machines.
The extrusion unit is moved by a high-performance gearmotor with mechanical seal.
Production speed control via Inverter and managed by the operator panel.
The cutting unit consists of knives controlled by an electronically managed direct gearmotor.
Control panel with electromechanical logic functions. It contains all the controls for synchronising production speeds by means of inverter control regulators.
The protective doors are made of stainless steel with waterproof magnetic safety sensors
Stainless steel electrical panel on the machine, wired electrical system inside the machine. Moulds not included